Find some interesting gifts for your foodie friends: part I of III
This holiday season, why not try to shop locally? And to me, that means finding things, ideas, experiences in Switzerland. I've met a lot of interesting and talented people through the Foodies in Switzerland group. I thought I should start collecting them for you here.
NOTE: I have been able to negotiate a discount for you on some recommendations. I feel I should also disclaim that I might get a commission on some things (which helps me out enormously). But, I wouldn't recommend these special things if I didn't believe they make a great gift. Part I of III. (Read Part II here.)
Terra Sabi artist studio
Artist MJ Coral has a wonderful creative workshop (Terra Sabi) and subsequent wee gift shop in Crissier (just above Lausanne). It is a magical place where each of her creations are unique and made with passion. When I visited her last year, she introduced each piece in her art store with a story as she cradled it in her hands. I could tell each piece also holds a part of her very creative soul.
You can visit MJ in her shop and meet her personally. She has pottery dishes (tumblers, bowls, plates.) She makes a variety of these unique Swiss-themed glass plates for serving, for cheese platters, for apéros. She upcycles glass bottles into a variety of uses from bowls to long apéro plates to large sculptures. She also takes custom orders and offers discovery courses for adults, children or families. Prices start at 20.- CHF.
Fabio Marco woodcrafter
Fabio is a talented craftsman and woodworker (based out of the canton of Vaud) who creates custom furnishings from wood and other materials. He creates anything from gorgeous full-size tables to custom countertops and nooks, and hand crafted cutting boards. In every piece he creates, there's the raw side of the wood – inspired by the farms of the Overberg from his roots in Southern Africa – mixed with a stylish touch of European minimalistic design.
I recommend his stylish and unique cutting boards. This cutting board–or in Suisse Romande, a planchette–makes a perfect gift for any foodie family member, a friend, work colleague, or somebody hosting a festive soirée.
SMIQQL salts
Have you tasted these "sprinkles of joy"? Dina over at SMIQQL is such a joy herself. She's creative, positive and salts ABSOLUTELY everything. Over at her online shop, they have starter gift sets, she has professional gift sets, FLAVOURITES and I've just noticed some cool spices. So, hop on over to the SMIQQL online shop. Checkout with a code SWISSFOODIES for 10% off your online order. This offer is valid until the end of December 2022. Prices start at 24.- CHF.
Cuisine Helvetica cookbooks
Food blogger and author Heddi Nieuwsma started blogging at Cuisine Helvetica about Swiss food, drink & culinary travel. She has recipes, news and recommendations from the perspective of an American living in Switzerland. A quick look at her portfolio is inspiring. She's researched and published these two fund books on Swiss bread and Swiss Sweets. Who wouldn't want these lovely stories and recipes in your cook book collection? Each book costs 39.- CHF.
Books for your active foodie
Speaking of my favourite Swiss publisher Helvetiq…here are two recommendations for a more active foodie. Spend a morning exploring a location, then go try some artisanal wines or craft beers. These handy, informative and entertaining guides are 29.- CHF.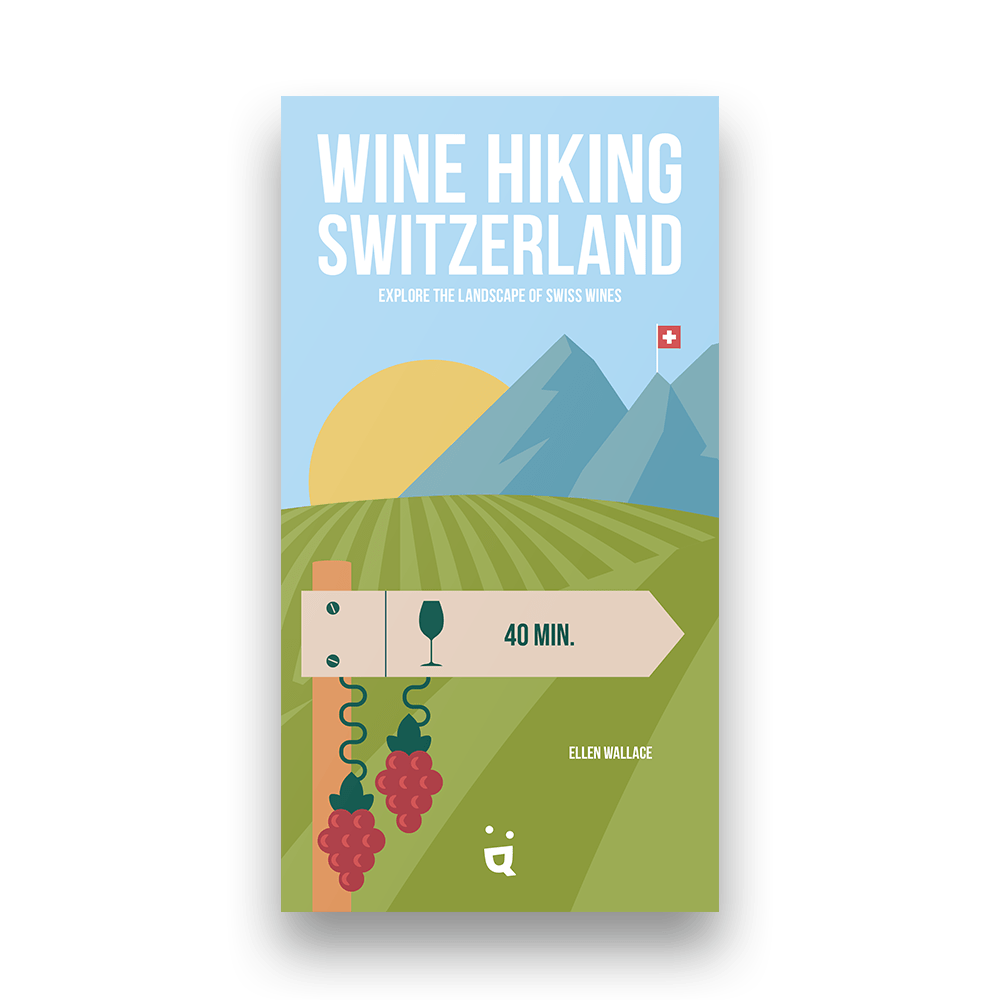 Explore the landscape of Swiss wines. Wine writer Ellen Wallace has crisscrossed the country by trail and track, and her routes will permit hikers of all levels to discover her favorite wines.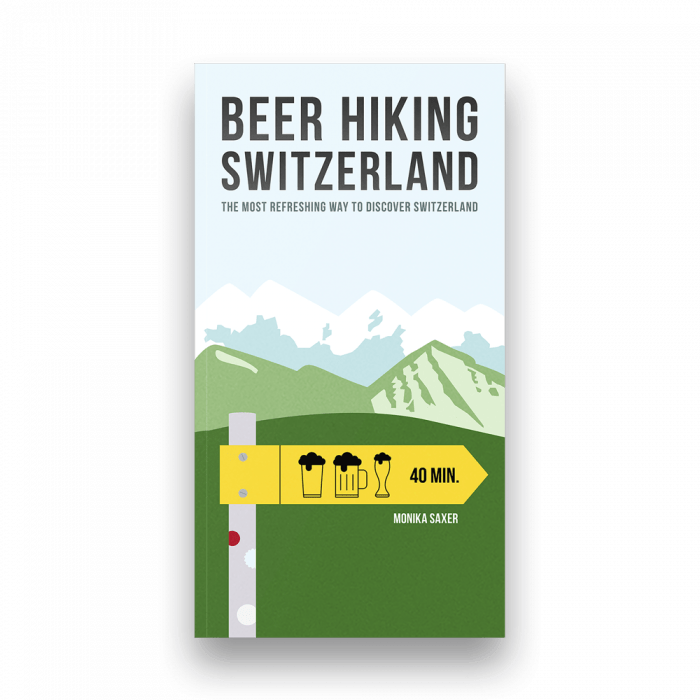 The most refreshing way to discover Switzerland. Monika Saxer, the author, hiking guide and beer lover, reveals 59 routes for walking and beer drinking enthusiasts.
Spicy Girls Kitchen
When I moved to Switzerland from California, I was looking for spicy jams. Something to jumpstart my palette in the morning with a bit of cheese and bread. Or to add a bit of oomph to Swiss charcuterie boards. So glad I found the SpicyGirls (Gabriela and Chiara).
Their jams are much more than jams. They add another level to food you already love. These jams are handmade, always in small batches, with the best natural ingredients, fresh and carefully sourced. They also released a coffee liqueur based on an old family recipe and won "The great taste award for 2002." They offer gift boxes of different varieties and sizes from their online shop. Head over and check them out. Use the code FOODIES22 to checkout and receive 10% off your order (valid until 30 Dec 2022). Prices start at 8.90 CHF (one 150g jar) to 69.- CHF for the luxury gift box).

Secret-Sauce
Speaking of spice…don't you love those ready-made sauces that can make your meals come alive? As a busy mom, I look for healthy additions to my pantry. Nathalie is the genius behind the flavours and facility at Secret-Sauce.com.
Her story is simple. She wanted to be able to eat a wide variety of foods that she was used to before moving to Switzerland. All of her sauces are made from scratch with as much fresh ingredients as possible. They have no artificial flavouring, additives nor conservatives. When cooking with Secret Sauce, it is almost as if you have your own private international Sous Chef doing all of the prep work for you!
Head on over to her website and check out her flavours, recipes, and stories. Use the code EDIBLE SWITZERLAND to checkout and receive 20% off your order (valid until 30 Dec 2022). Prices start at 9.90 CHF (individual pots) to 108.- CHF for a 8 piece gift set.

Well, that's what I have for you today foodies! Let me know if you like any of the offerings and if you want me to continue to negotiate some benefits for you. Stay tuned for Parts II & III in the coming days.
Big fat foodie hugs,
Jennifer
---
Related posts
---
About the author: Jen Burke
Editor, foodie, digital professional, experience developer
Mother of two boys, #SEOnerd, foodie, traveller. Fun fact: I grew up at Mile 906.8 Alaska Highway, Yukon, Canada.
I love food & wine & being outdoors. Edible Switzerland is my passion project. Here I want to connect food lovers (locals and tourists) to the best resources we can find anywhere in Switzerland.
When I'm not working on Edible Switzerland or moderating the Foodies in Switzerland group or the #SwisswineLovers group, I have a digital agency for tour operators and wineries with a few clients all over the world.
Do you appreciate my efforts? I'd be grateful if you bought us a coffee (5 CHF) Or even better, a drink (10 CHF). OR simply TWINT a donation (+41792489892) for the tip jar. Your donations will help us finance the development of future food, Swiss Wine, Swiss Craft Beer, and foodie experiences & touring projects.