What I like about gardening is that you give it a little love and attention, it keeps on giving back to you. On this courgette theme, I only have TWO plants this year: one yellow and one green. But, it is that time of year and I can't keep up. I harvest, on average 4 courgettes a week. I brought one over to my neighbours the other day. They laughed. They have two plants too! She did, however, give me a great recipe to use up at least two or three courgettes (depending on their size). Let us know in the foodies group if you make this recipe. Share your efforts!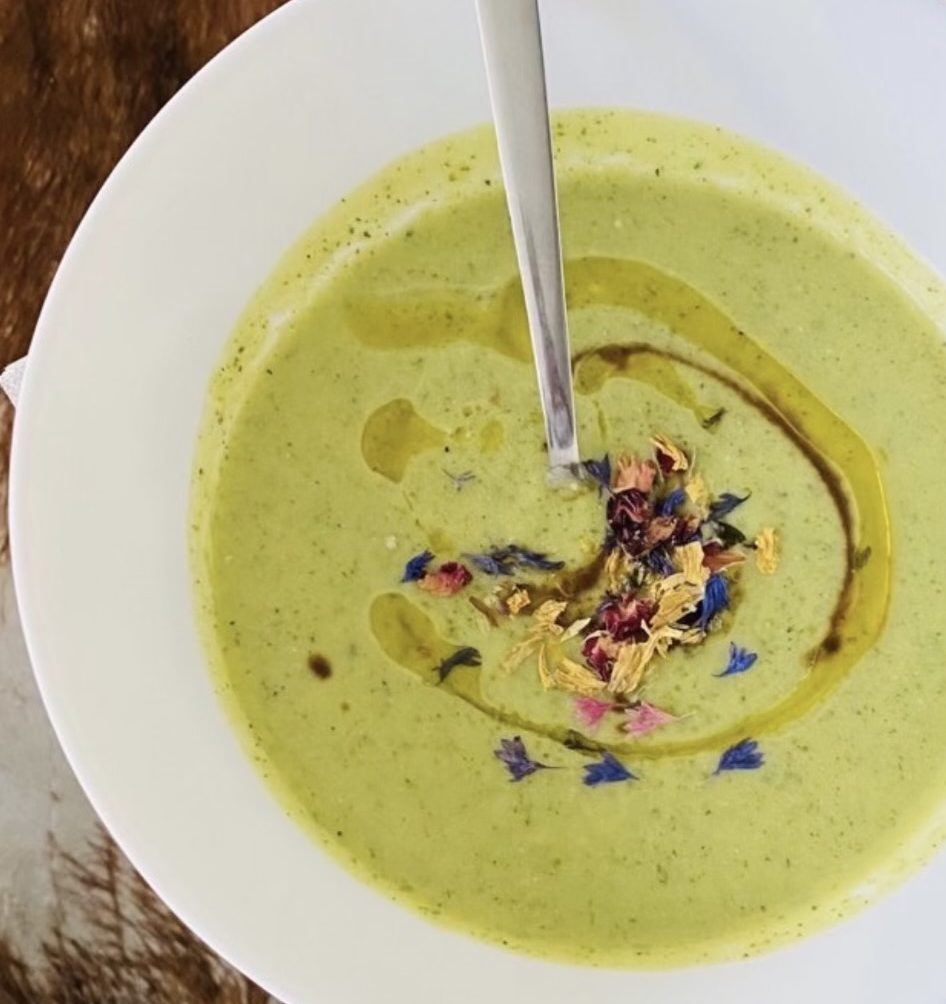 INGREDIENTS
A good glug of olive oil (around a tablespoon)
1 white onion, roughly chopped.
1 large potato, peeled and roughly chopped into about 1 cm cubes
3 courgettes, quartered and roughly chopped
3 large garlic cloves, crushed or sliced thinly
1 litre of vegetable stock / bouillon
Pepper to taste
Juice of 1 lemon
Dried edible flowers for garnish
METHOD
In a large pan, add the olive oil, onion and potato and fry gently on a low heat for 5 minutes until soft.
Add the garlic and courgette and cook for another 5 minutes, stirring to combine all the flavours and to ensure nothing sticks on the bottom of the pan.
Add the stock, give the mixture a stir and then cover the pan, simmering for 10 minutes until everything is cooked through and tender.
Leave to cool slightly, then purée the soup mixture with a stick blender until silky smooth.
Add the lemon juice, and salt and pepper to taste.
Ladle into bowls and serve garnished the dried edible flowers.
Santé! Let us know in the group if you try this recipe and how it turns out.