A great Pinot wine duo
The perfect pair: Pinot blanc & Pinot noir. Offered from Caprice du Temps winery in the Valais. Full disclosure, Caprice du temps is my husband's family's winery.
I asked fellow foodie group member and wine educator Marc Checkley to taste our wines and tell us what he thinks.
Un grand duo de vins de Pinot
Le duo parfait : Pinot blanc & Pinot noir. Offert par la cave Caprice du Temps en Valais. Pour tout dire, Caprice du temps est le domaine viticole de la famille de mon mari.
J'ai demandé à notre collègue Marc Checkley, membre de notre "Foodies in Switzerland" groupe et éducateur en vin, de goûter nos vins et de nous dire ce qu'il en pense.
Here is what he says about our Pinot blanc:
An exceptional example of everything this varietal can offer. It has depth, but is fresh and light. A signature expression of this varietal."
About our Pinot noir:
Bright acidity. Full in the mouth. Velvety & elegant. Everything a good Pinot noir is known for.

– Marc Checkley, wine educator & host
Voici ce qu'il dit de notre Pinot blanc :
Un exemple exceptionnel de tout ce que ce vin peut offrir. Il a de la profondeur, mais il est frais et léger. Une expression caractéristique de ce cépage".
Et le Pinot noir:
Acidité vive. Plein en bouche. Velouté et élégant. Tout ce pour quoi un bon Pinot noir est connu.

– Marc Checkley, wine educator & host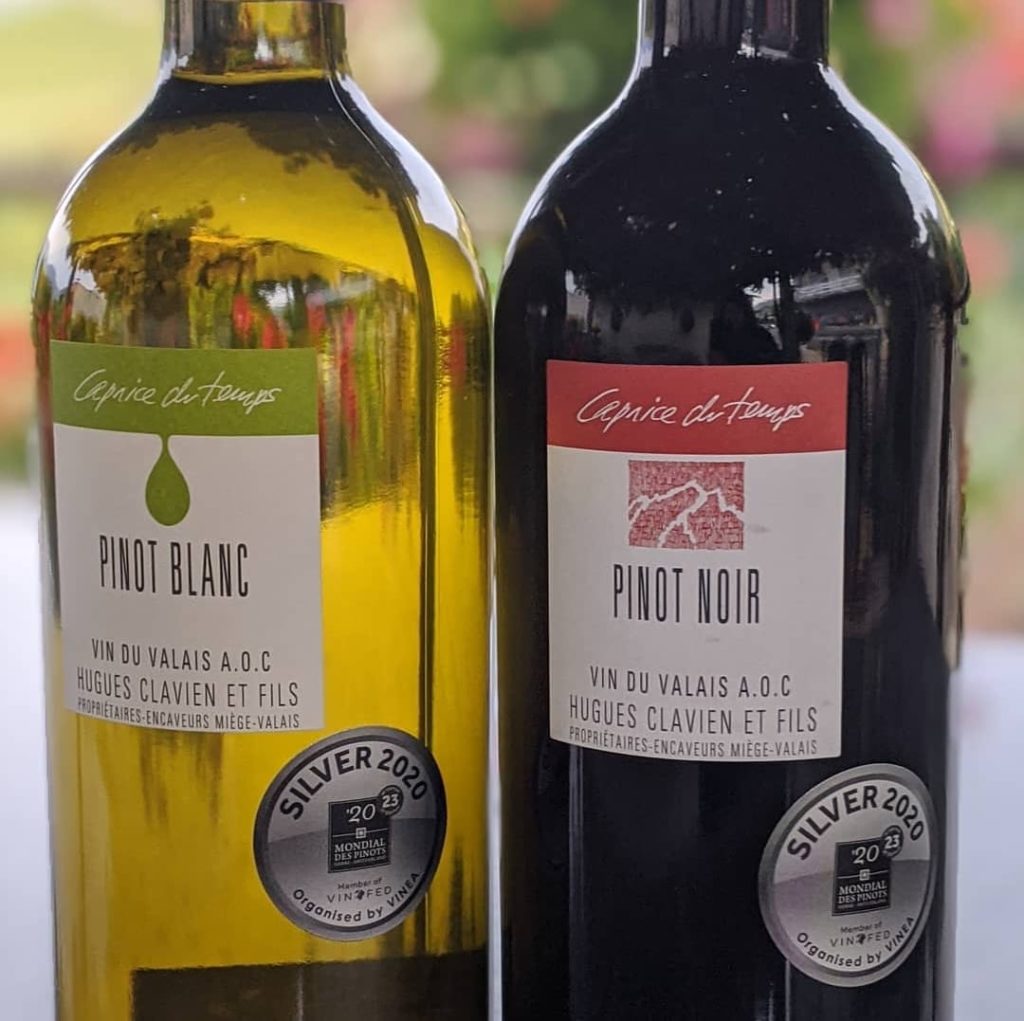 Pinot duo – Caprice du Temps
---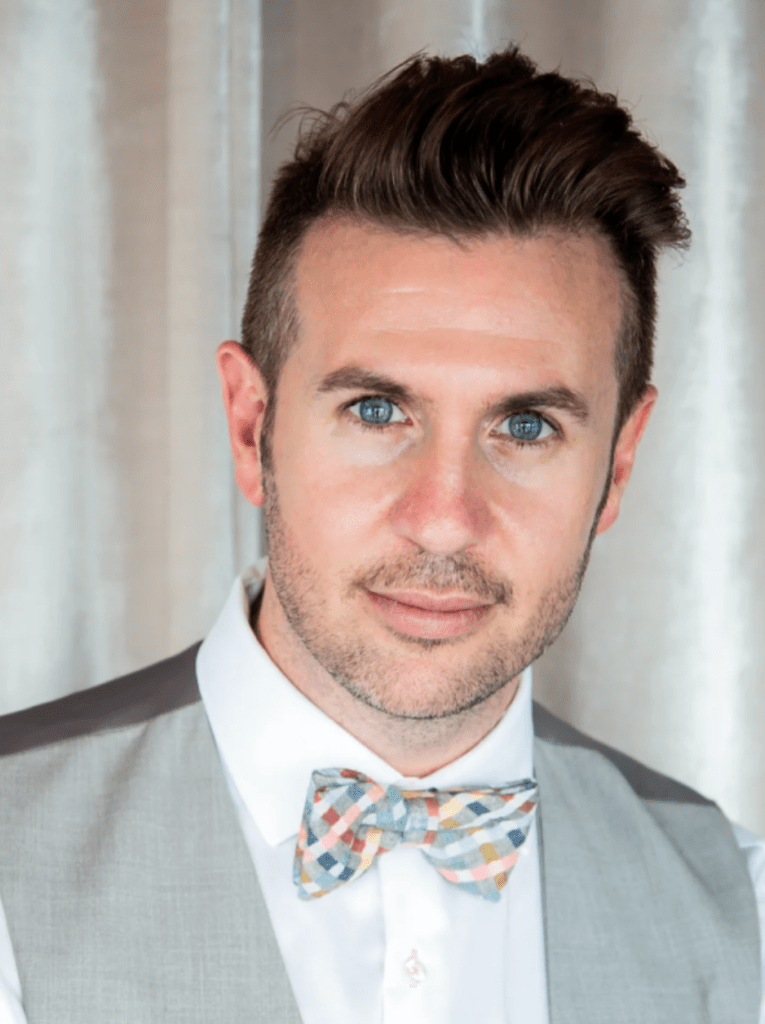 Want to discover more about Swiss Wines and Swiss wine regions?
Marc is a qualified wine educator, writer, brand consultant and Swiss Wine Ambassador, based in Lausanne.
Contact Marc to participate in his virtual wine tastings or set up a special one of your own.
Are you a Swiss wine producer and want to introduce your wines to English speaking wine lovers? Contact Marc for more details.
---
Do you appreciate our efforts? We'd be grateful if you bought us a coffee (5 CHF) Or even better, a drink (10 CHF). OR simply TWINT a donation (+41792489892) for the tip jar. Your donations will help us finance the development of future food, Swiss Wine, Swiss Craft Beer, and foodie experiences & touring projects.