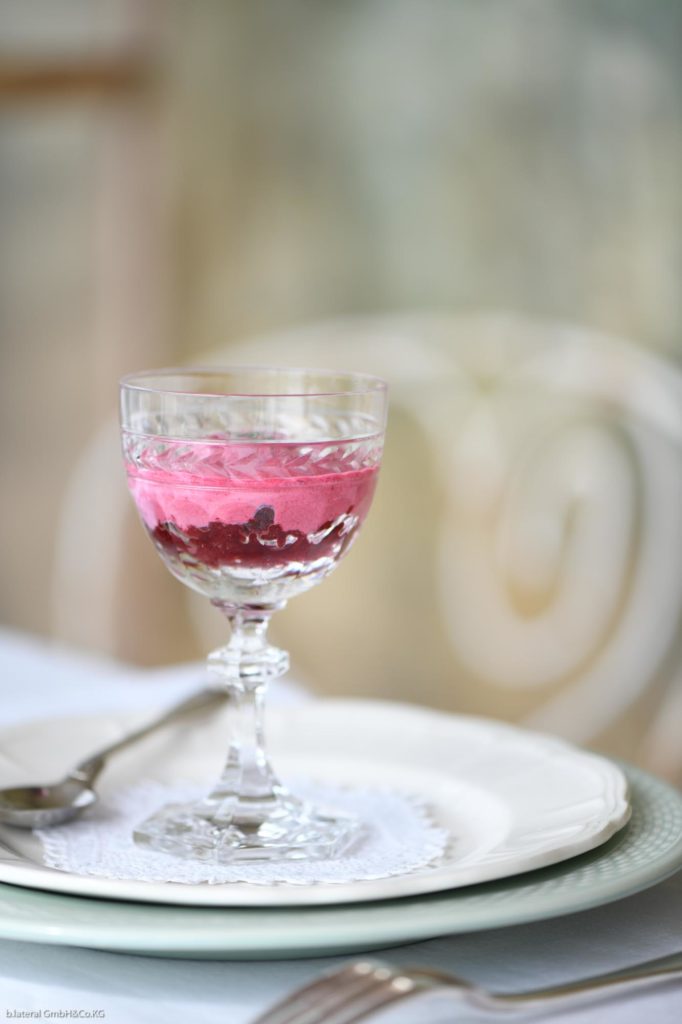 Mousse de betterave rouge
Do you have beetroot a-plenty this year? Here is a recipe from Foodie member and Swiss winery owner, Coraline de Wurstemberger.
Raw beetroot layer:
1 beetroot of about 150 gr peeled
1 tbsp hazelnut oil
1 tbsp lemon juice
Salt pepper
Some chervil leaves
Grate the beet finely in a bowl. Chop the chervil. Add hazelnut oil (if not walnut oil) and lemon, a little chervil, salt and pepper. Let rest.
Cooked beetroot:
2 small cooked beets
250 gr of cream cheese (Philadelphia style, may be less fat)
Salt pepper
In a bowl, cut the beets into pieces and add half of the cheese : mix and add the rest of the cheese to obtain a light mousse. Rectify with cream if it is too thick. Salt and pepper.
Dressage:
In a nice glass, put some grated beetroot and cover with the mousse. Decorate with some
chervil leaves and a few drops of lemon.
Presentation tip: I often present this recipe in crystal glasses.
Good with: Pinot Gris.
Submitted by Coraline de Wurstemberger, proprietaire of the Dames de Hautecoeur winery
Total preparation time 30 minutes
Recipe for 6 people
Degree of difficulty of 1