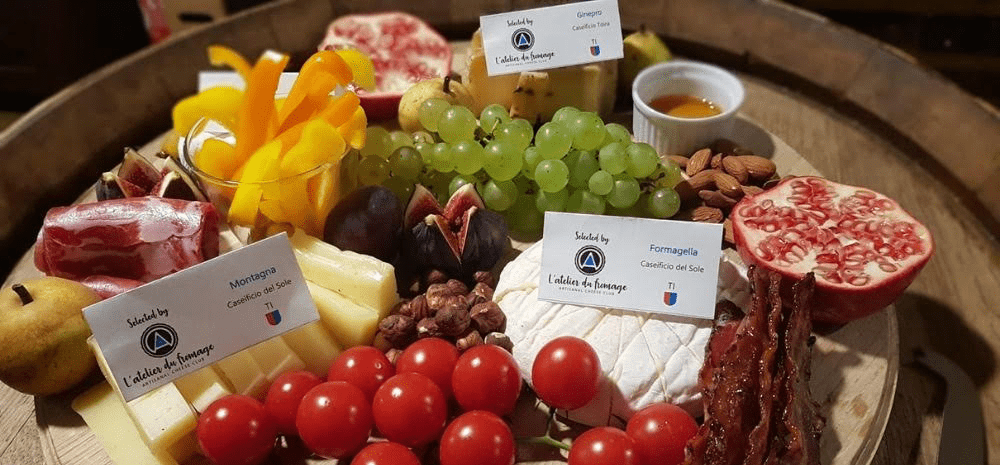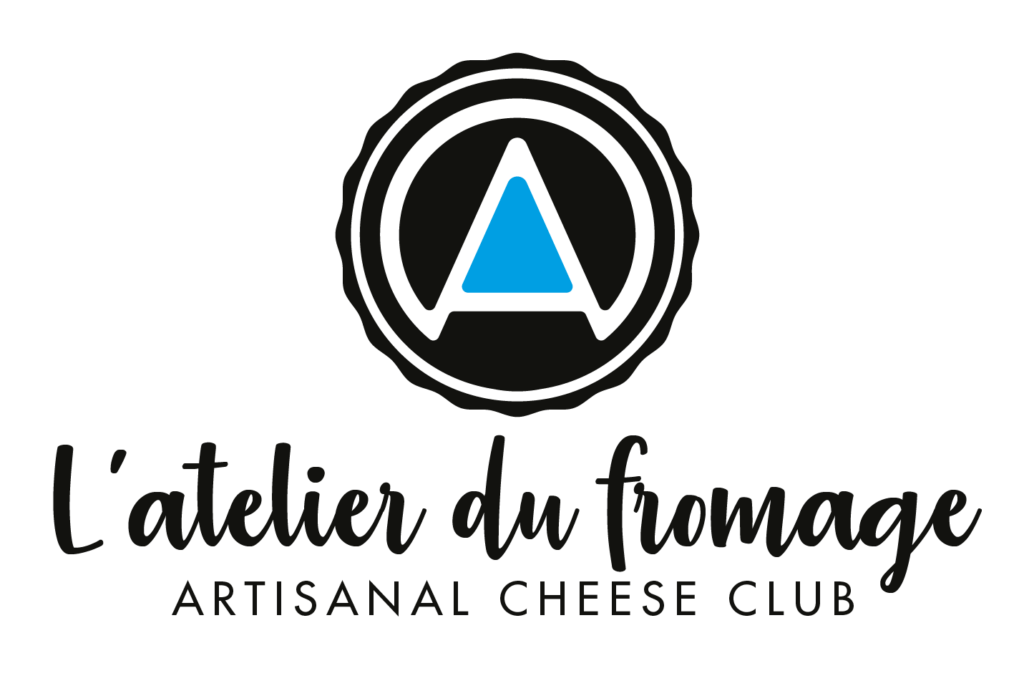 L'Atelier du Fromage
Celebrate traditional cheese dairies and create a unique experience by discovering Swiss artisanal cheeses with a monthly subscription.
Swiss Artisanal Cheese Club
Every month is a new discovery! Explore and savor the Swiss artisanal cheeses crafted by village cheese-makers from each canton. We travel across the country to meet passionate cheese makers and share their local specialties with you.
We provide the link between cheese lovers and small, local cheese dairies. Join our adventures and discover new flavours and stories every month.
Choose a box for a duration of 1, 3, 6, or 12 months. Receive it at your home in Switzerland on Thursdays around the 15th of the month.
"We love Swiss cheeses and the importance that artisanal cheese has in Swiss culture."
We discovered that there is more to Swiss cheese than the commonly-known, mass-produced varieties. Often times, the village cheese dairy is a family business passed down from generation to generation. Their recipes are guarded secrets. Our favourite part of this experience is meeting the cheese maker and telling their story.
Our collaboration has taken our love for Swiss cheeses to another level. We love to explore artisanal cheeses from small producers throughout the country and then share our discoveries with you.
– Lhney Steiner, Johana Eidam Vautherot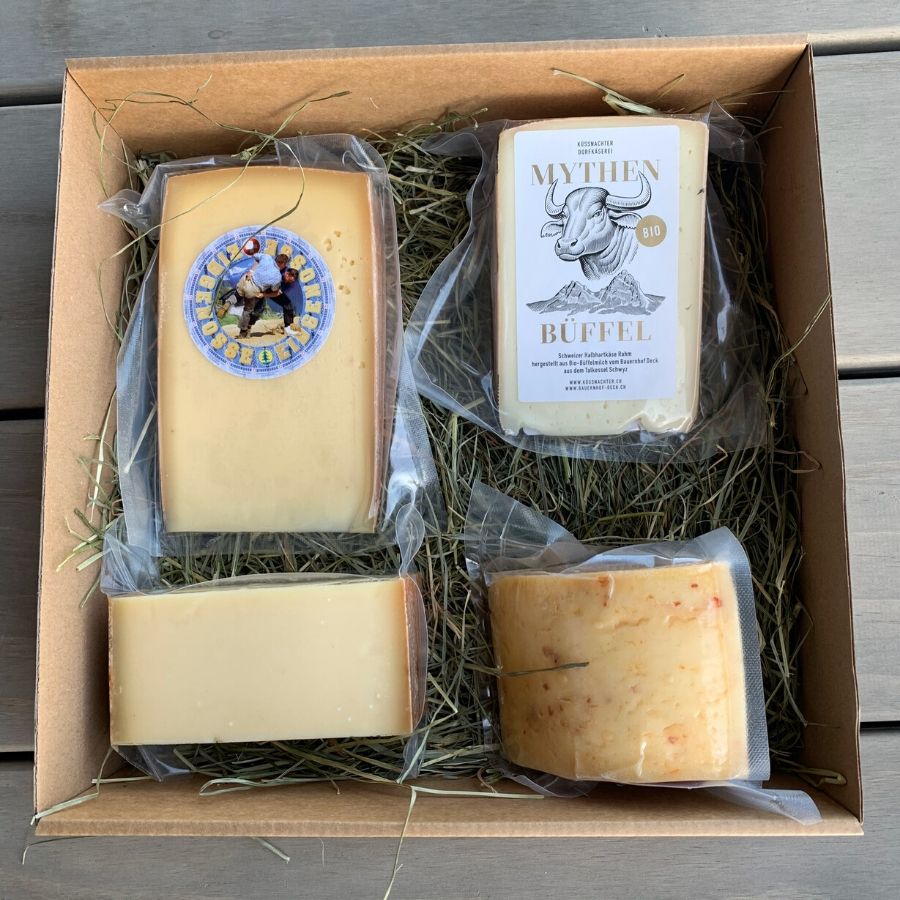 Discover. Support. Subscribe.
Discover the hidden gems of Swiss artisanal cheeses. Each month, we explore a different Swiss canton in search of local cheese specialties that illustrate its terroir and culture.
Apéro Box
from 63 CHF / month
*includes shipping
1, 3, 6, or 12 month subscriptions
2 pieces Swiss artisanal cheese
Swiss wine, salty snacks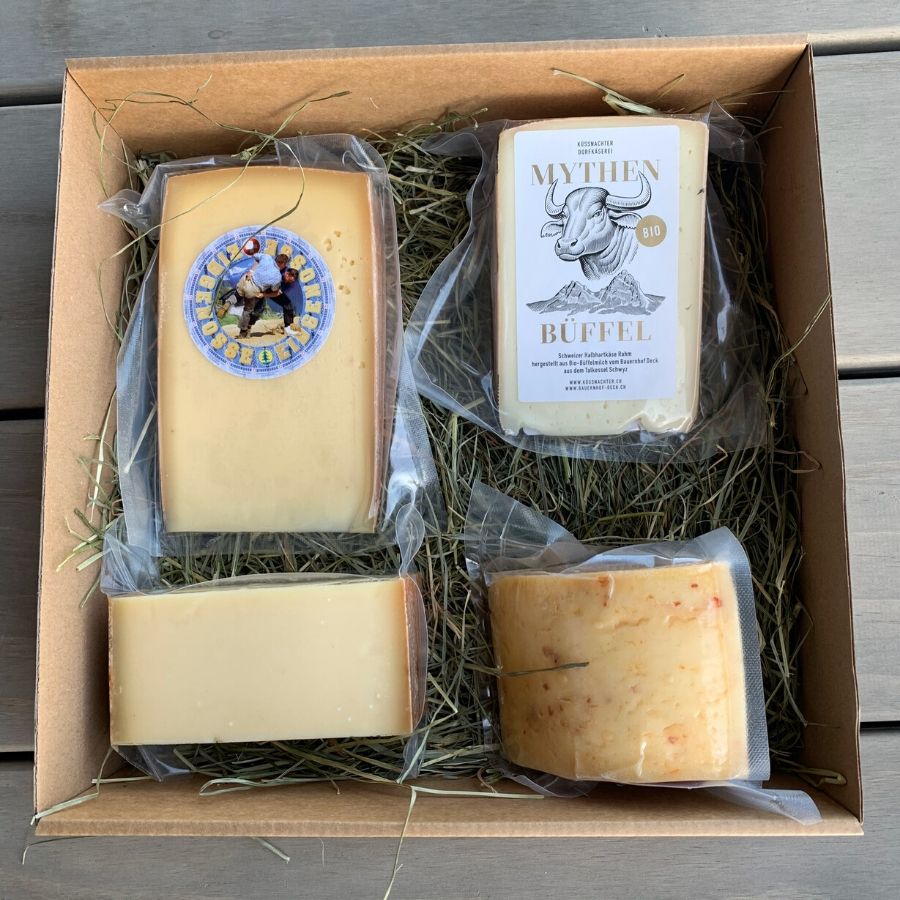 Box Club
from 54 CHF / month
*includes shipping
1, 3, 6, or 12 month subscriptions
4 pieces of Swiss artisanal cheese
(approximately 800g)
Discovery Box
from 36 CHF / month
*includes shipping
1, 3, 6, or 12 month subscriptions
2 pieces Swiss artisanal cheese
(approximately 400g)