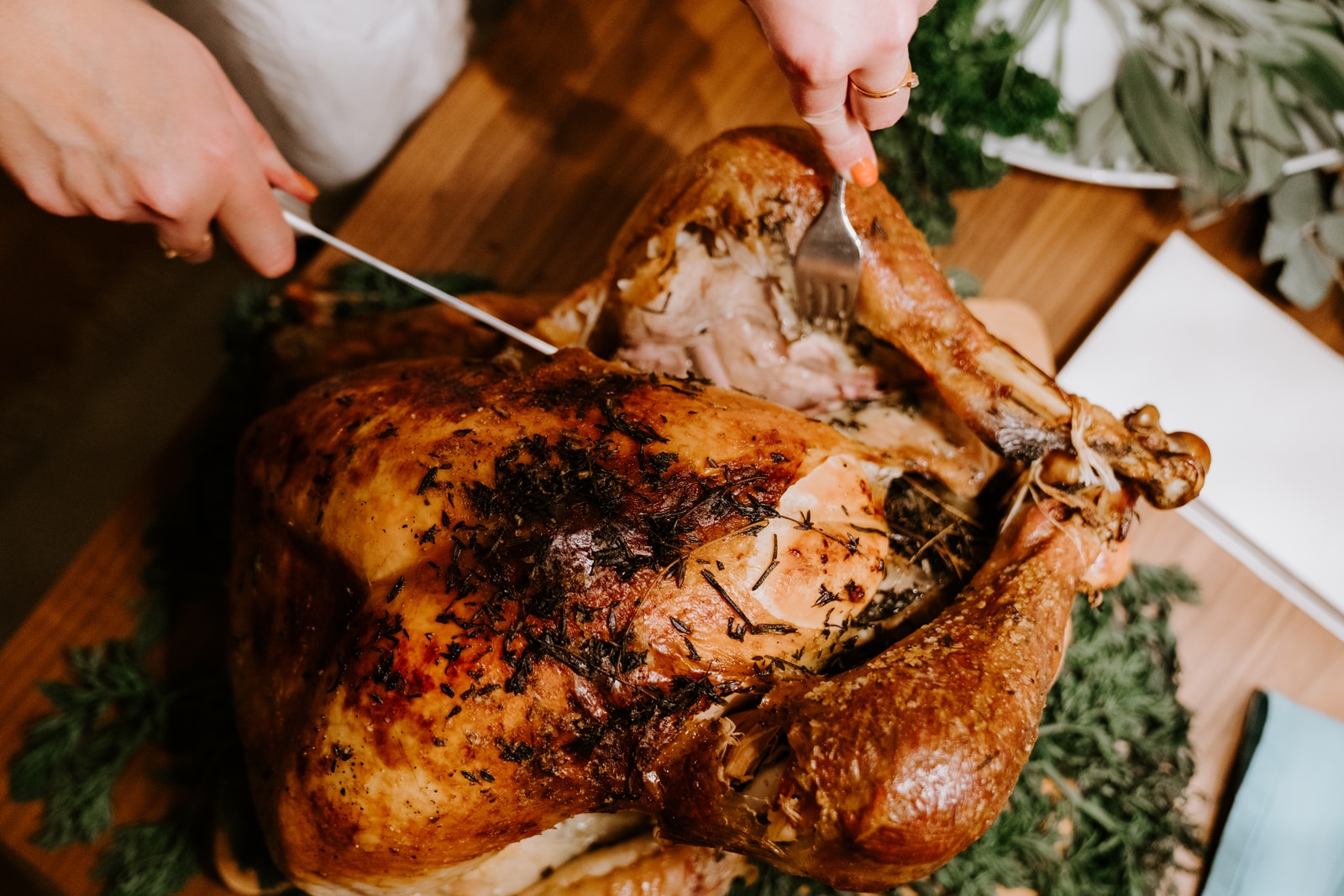 FOODIES IN SWITZERLAND
AMERICAN THANKSGIVING
Join us for this traditional American feast with a southern twist at La Villa Noire
This event is currently SOLD OUT!
form at bottom of page
What are we thankful for this year?
Hello, I am Dejah and I don't know about you, but this year I feel especially thankful. What I would most like to do is return to my childhood home and submerge myself in the warm embrace of my huge family, but this year, its just not possible.
So I want to share this, the best of all holidays, with our Swiss Foodies community.
I have joined up with Jen to host Thanksgiving in my home, La Villa Noire, here in Montreux. We would love to have you join the feast.
Be prepared to stand up and tell us all what you are thankful for – because that is tradition. Be prepared to eat and eat some more, because that too, is tradition. Get ready to laugh and make memories with new friends. And sorry, there won't be any football going on in the background, but I can promise some awesome tunes.
And why southern style? Because I was born down south and grew up with smoked turkey and giblet gravy for Thanksgiving and, as far as I'm concerned, you can't beat smoked turkey. It's not pretty, and it doesn't have that crispy skin, but the meat is like butter and falls off the bone making each bite delicious. Ample portions of all the trimmings will also be on offer as well as dessert.
Details
DATE: 27 November2021
TIME: 18h – 23h
LOCATION: La Villa Noir, Montreux
COST: 130 CHF / person and includes a reception with a special "fait maison" welcome beverage and a selection of nibbles, and a three-course seated dinner with wine.

Dinner Menu
Thanksgiving nibbles and a house-made specialty cocktail (non-alcoholic versions available)
MAIN COURSE
Sweet potato rolls with whipped salted butter
Organic, locally-sourced, slow-smoked turkey and giblet gravy served with cornbread, apple, pecan and sausage dressing
OR
Vegetarian option: Butternut squash with cornbread, apple and pecan stuffing and vegetarian brown gravy
Homemade green bean casserole with mounds of homemade fried shallots. (This ain't that soup in a can stuff, no sir, it is all made from scratch! And I always double the fried shallots because you know there is never enough of that crunchy goodness!)
Sweet glazed carrots with an orange reduction sauce
Roasted garlic mashed potatoes whipped with sour cream just like my momma makes them
Homemade cranberry and orange chutney (if you like that jiggly stuff bring it along but this version is addictive!)
DESSERT
Sweet potato cake with marshmallow frosting
coffee and tea
Drinks menu
Dejah is developing a special fall-themed cocktail for the nibbles along with a non-alcoholic cocktail.
A perfect red wine pairing (most likely a pinot noir) will be served with the main course. We can also source a white wine if there are requests.
She is also creating a non-alcoholic main course pairing based on southern sweet tea, but not as sweet and probably containing some of my home brewed kombucha.
Here's the gin she's even started infusing with cranberries and oranges to make the super special Thanksgiving cocktail.
RESERVE YOUR SEAT AT THE TABLE
(Register to be on the waitlist with the form at the bottom of page)
About our host, Dejah Meldem
If you were at our Dinner in the Vineyards, you may have already met Dejah — a trained chef & owner of La Villa Noir AirBnb. Born in Texas, raised in Arkansas and schooled in California, Dejah has done Thanksgiving all over the States.
As she was missing her home and family Thanksgiving traditions, she proposed that we start making new ones. She's inviting us to her home in Montreux and we're hosting a true southern home-style Thanksgiving dinner.
We hope to make this evening a memorable experience for both our guests and this passionate foodie.
Safety notice – COVID 19
We are doing everything we can to ensure safety of the guests. We hope you do the same. We are monitoring the federal guidelines for private events. We are providing hand sanitizer for people at the event.
COVID-certificate required
Hand sanitizer available to all guests
Recommended social distancing throughout
Limited people onsite
Please be responsible. Please do not attend the event if you are experiencing symptoms of COVID.
FAQs about this event
RESERVATIONS & BOOKING A TICKET
Southern-style Thanksgiving dinner
EVENT CURRENTLY SOLD OUT. Use this form to register to be on the waitlist.