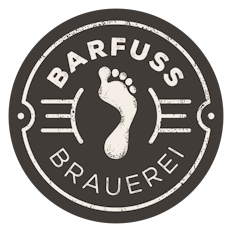 presents
2-day Foodie tour in Thurgau
POSTPONED TO 2021
This tour is all about experiencing and tasting food, wine, beer, & whiskey in the canton of Thurgau, Switzerland.
Discover the flavours of Thurgau
Feast on hand made, oven-roasted pizza, locally-made boar sausage, fresh-smoked salmon, & discover local micro breweries, wineries, & even a distillery. This flavour-filled agenda is multiplied by two: two days. Two guides. Two busses.
From Frauenfeld to Weinfelden to Amriswil and back. We'll take you on a tasting discovery that covers over half of the canton of Thurgau.
What to expect
2 days of food, fun and local flavours in Thurgau
3 micro breweries
1 Bean-to-bar & 1 fudge makers
1 fish hatchery & smokehouse
1 (maybe 2) wineries
1 distillery
1 Blues& rock night
2 guides & chauffeurs
Details
Price:
345 CHF /person
Dates:
TBD
Duration:
2 days
Group size:
max 16
Tour languages:
English with annotations in German & French
Day 1 itinerary
9:00
Marktplatz Weinfelden
10:00 – 11:00
Frauenfeld castle
11:00 12:00
Bean-to-bar chocolate demo
12:30 14:00
MÜKON Brauerei
14:30 16:00
Michael Broger Weinbau
17:45 19:10
Barfuss Brauerei
19:30 23:00
Blues & rock night Oldie Gaden
23:15
Drop off in Weinfelden
Day 1 Overview
We'll meet early at the MarktPlatz in Weinfelden. We start with a historic guided tour in the Frauenfeld castle. Then walk over to Frauenfeld's first bean-to-bar chocolaterie for a demo & tasting. From there, we'll have a brewery tour, tasting and home baked pizza hosted by Beat & Delila Müller at the MÜKON Brauerei in Eschlikon.
After we've had a bit of brew, we'll whisk you off to taste some rather interesting wines from Michael Broger in Weinfelden. With some free time in the afternoon, you can wander the wine road back to Weinfelden or simply rest up for the fun evening ahead.
We'll start the evening at 17 with at tour, tasting, and apero hosted by Karin and Bryan at the award-winning Barfuss Brauerei in Schönholzerswilen. Then, with a light heart and some leprechaun luck, we'll escort you to a Blues & Rock hosted at the local Oldie Garten (a charming & stylish converted barn).
Day 2 itinerary
9:30
Marktplatz Weinfelden
10:00 – 11:00
Norwk hatchery & smokehouse
11:30 12:30
Mürbel fudge factory
13:00 14:30
Brau-Schüür Brauerei
15:00 16:30
Marcado distillery
17:00
Drop off in Weinfelden Marktplatz
Day 2 Overview
The second day starts a little later (after that night! Whew!). We'll do a galloping lunch starting with apero at a fish hatchery & smokehouse where we'll learn about farming regional fish and taste the delicacies of the smokehouse.
Next stop, we'll introduce you to the fine fudge from the manufactory of the Mürbel Fudge company where we'll get a demo and tasting of this hand-crafted fudge.
Lunch, tour, and locally-made boar sausage at the Brau-Schüür brewery in Stettfurt and we'll top the weekend off with a visit and tasting at the modern Marcado distillery in Strohwilen. They've promised we can taste some whiskey that has never been bottled and sold–directly from the barrels.
Keep in mind
345 CHF / person includes:
Tours, tastings, & demos at each stop on the agenda
All costs of tours, tastings, & demos at each stop on the agenda
Chauffeured in a bus from destination to destination. However, when the visits are close together, we shall be walking.
Hosts, tour guides, & drivers
Price DOES NOT include:
Travel to Weinfelden
Accommodation in Weinfelden. However, you can book accommodation through Thurgau tourism with this special reference link.
Gratuities
Important notes:
Please be on time at the meeting points so as not to disrupt the group tour.
Tour times are approximate. We feel we have left enough time to get from one destination to another and hope you contribute to being at the right place at the right time.
Must be 16 years or older to taste beer & wine. And 18 years or older to taste whiskey.
What to bring:
Wear sensible shoes and layers according to the weather of the day.
A refillable water container.
SAFETY FIRST!
Despite offering a moderate amount of alcohol on the tour, we strongly recommend arranging for a safe ride upon completion of your tour. Remember, safety comes first!
Book this tour today!
Price:
345 CHF /person
Dates/Duration:
2 days: 5-6 Sept 2020
Group size:
max 16
Tour languages:
English with annotations in German & French
No worries about transportation this weekend. We've got you covered. Karin (from Barfuss Brauerei) Jen (from Edible Switzerland) are your hosts, tour guides, and drivers. We'll pick you up at specified meeting point, drive you from activity to activity, and drop you off.